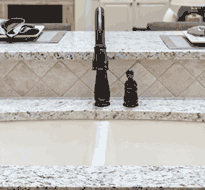 Nothing compairs
The quality and craftsmanship of natural stone countertops are second to none for your home in Kansas. We take pride in knowing we are working with the home owner and our goal is your satisfaction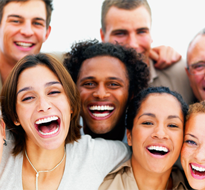 Shrewd Investment
Selecting the right countertop material for the kitchen and bath can signifigantly increase your homes value and perceived value when it comes time to sell in Kansas.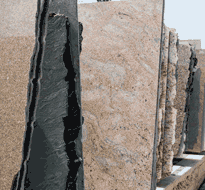 Color Selection
Picking the right color for your homes design is very important. We are happy to help provide you with direction but the final descision is obviously yours to make.
Granite Countertop Pros
Granite comes in many different colors and patterns due to the way it's formed
100% Natural
Granite is unique
No two stones are exactly alike!
Granite can come in "Book Matched Slabs" meaning the two slabs however unique, are nearly a mirror image of each other in colors and veins.
Granite is a durable material that's resistant to heat and many other kitchen elements
Granite (If you drop your sledgehammer from your upstairs balcony) can be repaired by our skilled team of fabricators and polishers.
Granite is easily sealed in minutes (Once every year or so, or after several cleanings with harsh chemicals) to reduce the possibility of staining.
Cheaper than Quartz
Granite Countertop Cons
Because some granite is porous material, it needs to be resealed once in a while
Granite is a common type of felsic intrusive igneous rock that is granular and phaneritic in texture. Granites can be predominantly white, pink, or gray in color, depending on their mineralogy. The word "granite" comes from the Latin granum, a grain, in reference to the coarse-grained structure of such a holocrystalline rock. By definition, granite is an igneous rock with at least 20% quartz and up to 65% alkali feldspar by volume. source: Wiki
Quartz Countertop Pros
Strong Material
Man-made material means repeatable patterns and colors
Quartz countertops are nonporous which makes it unlikely to harbor bacteria
Quartz Countertop Cons
Scratches easier.
Quartz is more difficult/time consuming to fabricate due to cut restrictions and other fabrication procedures.
Damaged quartz is difficult to match during repair and should always be done by a professional, which could drive up quartz countertops cost overall.
More expensive material to purchase
Man-made material with several fabrication and installation restrictions that can void warranty. Our team is well versed in these limitations and will inform you of any changes that may need to be made to maintain your material warranty.
There is no warranty coverage for fabrications and installation cost. If the material is found to be defective, only the material cost is covered.
Engineered stone is a composite material made of crushed stone bound together by an adhesive, (most commonly polymer resin, with some newer versions using cement mix). The two common stones used in producing these products are marble and quartz. The application of these products depends on the original stone used. For engineered marbles the most common application is indoor flooring and walls, while the quartz based product is used primarily for kitchen countertops. Related materials include geopolymers and cast stone. Unlike terrazzo, the material is factory made in either blocks or slabs, cut and polished by fabricators, and assembled at the worksite source: wiki.